Design Trends and Inspiration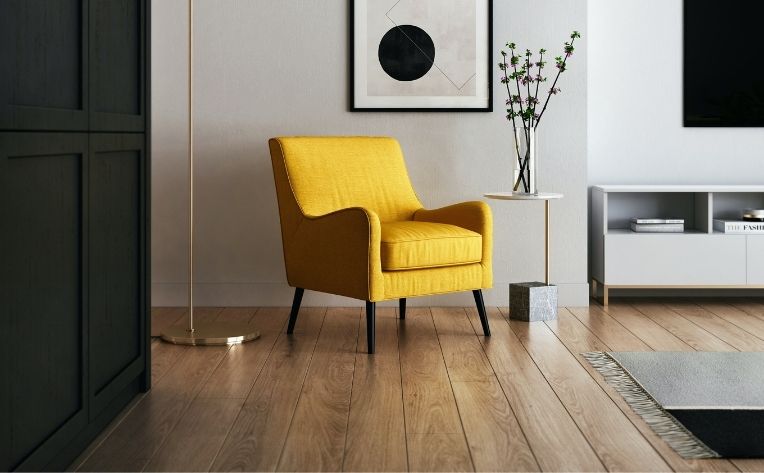 Jan 25, 2021
Concern for the environment is top of mind for many of us these days. And when it comes to smart and sustainable choices for the planet, those often start in the home. For example, with the type of flooring you choose. Luckily, there are countless ways to make sustainability a priority when redoing your floors.
Looking for Longevity
Flooring that will last for a long time is a major priority for families who are looking to invest in a "green" choice. The less likely you are to need to replace or repair your floor, the better the impact on the environment—not to mention your family's budget. Great choices for long-term durability include resilient luxury vinyl, as well as hardwood floors that have been certified by the Forest Stewardship Council® (indicating these floors have been made from wood that was harvested using sustainable forestry practices). Laminate floors are also a nice choice when homeowners are looking for a durable, long-lasting flooring option.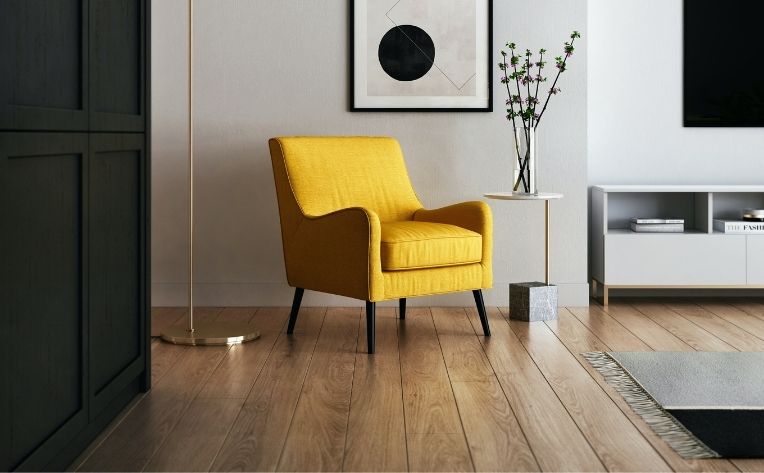 Consider the Source
The materials your floors are made up of play a big part in how eco-friendly they are. Thankfully, there's a wide variety of options on the marketplace that fit this bill. Bamboo and cork are two great sustainable flooring options, as bamboo is actually a grass, not wood, meaning it grows very quickly and does not require significant re-harvesting. (Make no mistake, while bamboo is a grass, it has a hardness rating higher than most oak flooring.) Then there's cork, which is made from only the bark of trees, so there's no need to remove the trees themselves from their habitat in the process of harvesting. (And unlike other trees, removing the bark from a cork tree does not harm it.) There are also many other viable flooring options available that contain sustainable sources–some you may not have even considered.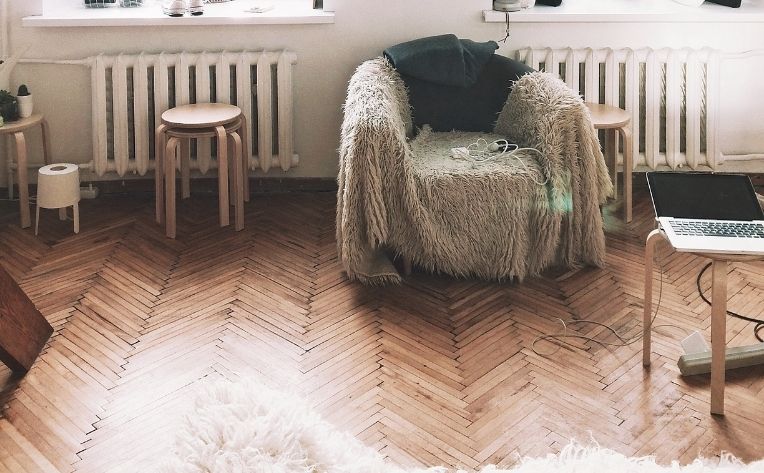 Sustainable Carpet? It's a Thing.
Nowadays, modern carpets are not only more stain-proof and waterproof, but many brands, such as Innovia Xtreme Clean™, offer carpets made up of natural fibers and are crafted using environmentally friendly resources. Carpet is also a great green flooring choice in that it has the added benefit of insulation. So if you live in a colder climate, this means keeping heating costs down—another key way to be environmentally conscious.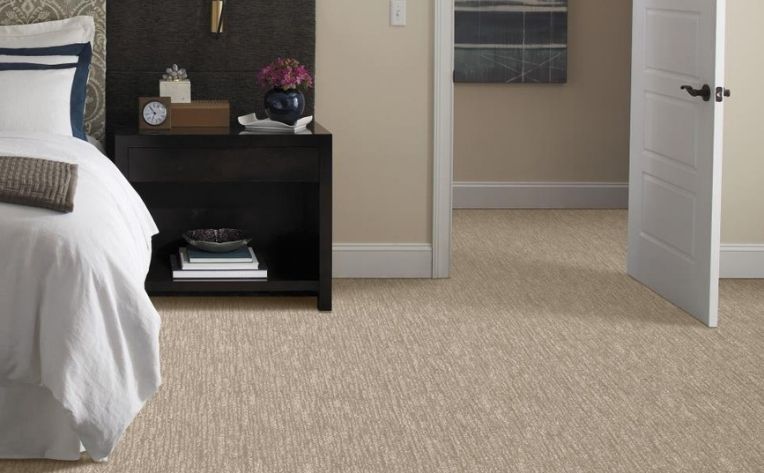 Tile Is the Coolest
If carpet doesn't fit your flooring dreams, shift your gaze to tile. Many tile floors today are sourced from recyclable materials, whether it be recycled glass or porcelain. Tile is also a smart, eco-friendly choice for warmer climates, as it is incredibly helpful in keeping spaces—whether they be commercial or residential—extra cool when temperatures spike.

Less Waste, More Beauty
In recent years, concrete floors have seen a revival. Typically, the industrial look of concrete was seen as, well, too industrial. But trends change, and concrete floors are now considered a beautiful, minimalist option. And as most floors, whether hardwood, carpet, or laminate, have a concrete layer underneath. When you "go concrete," you remove the cost (and chemicals!) involved with adding extra layers of flooring on top. Plus, concrete floors never need to be replaced, making them the perfect choice for sustainability. And cleanup, of course, is a snap.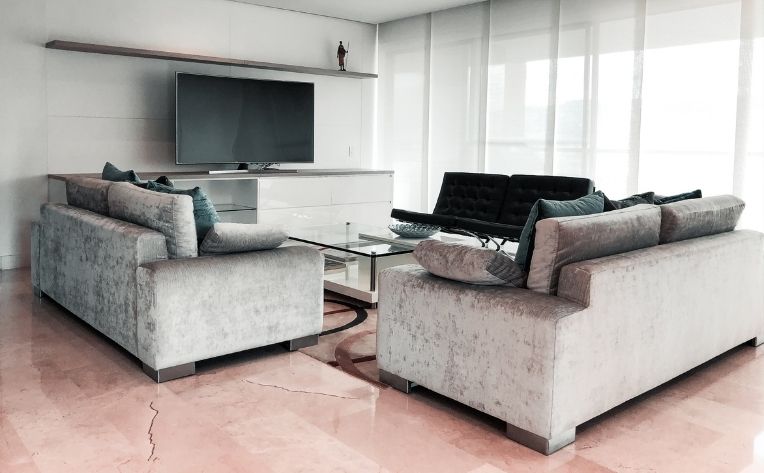 Need More Help With Eco-Friendly Flooring?
No matter what your budget is, or what climate you live in, it's possible to find beautiful flooring for your home that is also eco-friendly. Be sure to talk to the experts at your local Flooring America about how to best create a more sustainable and environmentally friendly home. From eco-friendly carpets to long-lasting beautiful wood floors, the folks at your local Flooring America are here to help you, and the planet, become greener.
Continue Reading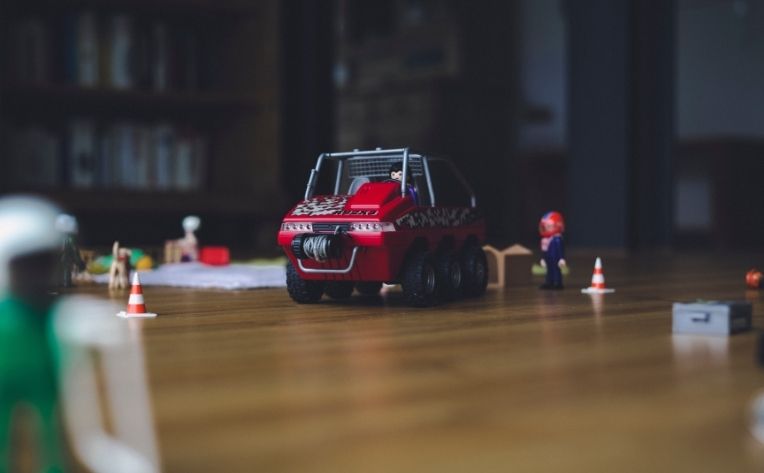 Jan 20, 2021
Whether you have your first baby on the way, or your family already has a few little ones underfoot, choosing the right flooring is an important decision. It's likely your priority is having a home that's as safe as it is durable. Thankfully, there are many flooring options that can address it all.
Spill-Proof Simplicity
Luxury vinyl and laminate are two great flooring selections for kitchens and other areas in your home that are bound to receive a lot of tiny foot traffic. Not only are both of these choices durable, scratch-resistant, and waterproof (hello, wipe-able surfaces!), luxury vinyl floors and laminate floors are also very affordable, which makes them an ideal option for a young family on a budget. Brands like Downs® H2O™ are the perfect choice for those looking for kid-proof, waterproof vinyl. Even better? Both vinyl and laminate styles have come a long way since their introduction in the '70s and '80s. Now you can find countless choices for stylish luxury vinyl and laminate floors at stores like your local Flooring America that mimic the look of hardwood, stone, and concrete—and not the look of your grandmother's kitchen.

Hardwood Floors: Elegant and Family-Friendly
However, if you have your heart set on real hardwood floors, they can still be a great choice for a young family. Though there can be some risk of scratching with all those soccer cleats and scooters running amok, many hardwood floors on the market today, like Aquadura H2O™, are now both scratch-resistant and waterproof. And, again, luxury vinyl is also something to keep in mind if you love that hardwood look. There are beautiful luxury vinyl floor options, such as Galvanite®, that do an unbelievable job of matching the look of real hardwood floors, down to recreating the appearance (and variety) of grain. But if real hardwood flooring remains your dream, it's always a beautiful choice.

Comfortable Carpet
Okay, let's be honest—little ones tend to fall over. A lot. And even if the kids themselves are not the ones always taking a spill, children are still famous for frequently dropping things: toys, pets, glasses of juice, you name it. This makes a carpet an excellent and safe choice for your young family, as a wipeout in a carpeted living room is often no big deal. Plus, so many carpet options today come in both stain-resistant and fade-resistant styles, like Innovia Xtreme Clean™ carpet or Tigressá® Cherish carpet flooring, so choosing carpet for your kids' playroom, nursery, or bedrooms is even more of a no-brainer. The peace of mind of safety for your little ones—plus, now with the ease of cleaning—makes carpet hard to beat.

Need Help With Kid-Friendly Flooring?
Creating a home where all your family members feel safe and happy is something we all want. So whether you're designing a new nursery, renovating a den or playroom for your kids, or re-doing your kitchen, remember, the experts at your local Flooring America are here to help. Let them guide you through all their amazing options for kid-friendly flooring, so you can focus on building memories.
Continue Reading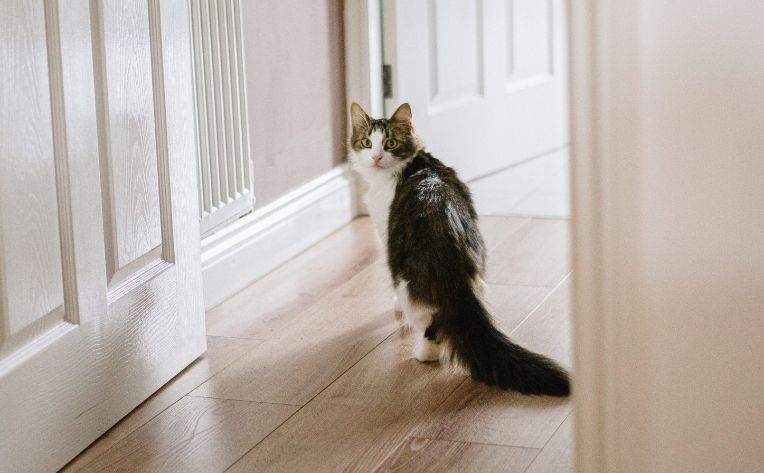 Jan 18, 2021
Cats, like all pets, bring so much joy into their owners' lives. And certainly now, they bring comfort in a time of uncertainty and stress. Of course, sharing your space with a cat (or cats!) also brings up considerations regarding your design choices, especially if you're looking into purchasing new floors. Thankfully, there are many great options out there for pet owners to explore.
Feline-Friendly Floors
Cats instinctively sharpen their claws. And sharp claws equal scratches on your hardwood floors. That's why scratch-proof luxury vinyl can be a better choice for places like kitchens, basements, or any room that gets a lot of "paw traffic." Plus, nowadays, there are so many beautiful styles of vinyl floors, and options for luxury vinyl flooring that does an amazing job of mimicking the look of hardwood, cement, and tile. The durability of vinyl floors is a true relief if you have cats that love to get their scratch on. And the fact that you can still have the stylish floors you want? That only sweetens the deal.

Accident Awareness
Even the best-trained cats can have accidents inside. And whether it's your new kitten learning to use a litter box, or you have an older cat with control challenges, cleaning up is also much easier with vinyl floors, which are incredibly moisture and stain-resistant. Vinyl floors are also a great option for ease in sweeping up cat hair. Of course, hardwood floors are easy to sweep as well, but cat urine on a real hardwood floor can cause costly stains if the accident is not dealt with right away. No matter what, if your cat has "accidents" quite often, you'll want to avoid any flooring with lots of seams. And while you may think carpet is out of the question, these days, you can choose waterproof carpet—so don't rule it out completely.

Low-Maintenance Laminate
For true cat lovers, laminate is always one of the best flooring options out there. Laminate flooring is incredibly durable, and, with proper maintenance, can last for decades. And laminate can be installed with minimal seams, which is a great option for anyone worried about pet accidents that linger. Another nice feature of both laminate and vinyl flooring is that these options can provide a hint of cushion for your cat's paws. Especially with older cats, this can be a sweet relief.

Time for Tile
Tile is another terrific option for cat owners. Tile flooring in a kitchen not only looks beautiful, but it's easy to sweep and maintain, and to wipe-up stains. In the middle of summer, don't be surprised if you find your cat splayed out on your cool bathroom tile. Of course, hardwood floors, including bamboo and cork, can work beautifully, too. Just consider your cat's propensity to scratch—and how well the cat is trained to use the litter box!

Need More Help With Cat-Friendly Flooring?
Cats, like all pets, can bring about some challenges when it comes to making choices about home renovations and décor. But you can still create a wonderful environment for both you and your favorite feline friend. The knowledgeable experts at your local Flooring America are here to help, so be sure to reach out to them and learn more about all of their various options for pet-friendly floors. Having a home that both you and your cat will love is more than within reach.
Continue Reading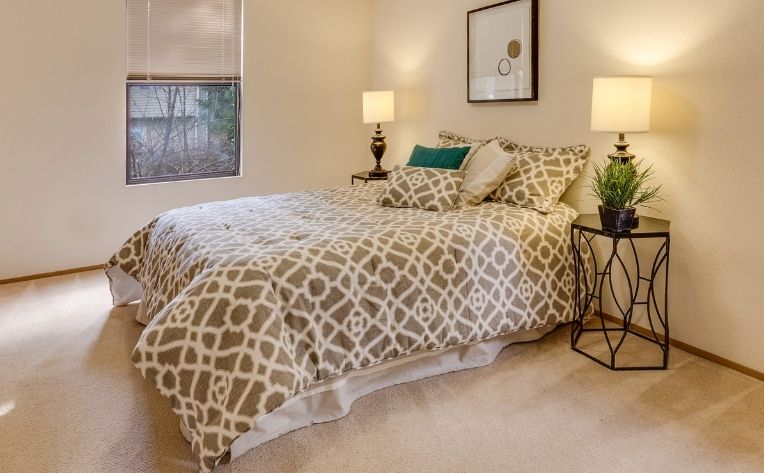 Jan 13, 2021
Smaller homes and spaces—whether we're talking about the increasingly popular trend of "tiny" homes, a small lake house, or your mobile home—are always in need of the right flooring options. Thankfully, there are many helpful tips out there if you're looking at what to keep top of mind while searching for beautiful, functional new floors for your small space.
Durability Matters
Because tiny homes and mobile homes see so much action—in this petite space, no one's escaping to the living room when they come home, or entering downstairs via the den—your floors are bound to see a lot of foot traffic. On top of this, the risk of water damage can go up in a space that has a small home floor plan, as you often will have both a kitchen and bathroom in use in your limited space. With this in mind, choosing a waterproof, durable, smart floor is key.

Vinyl Floors for the Win
Luxury Vinyl floors are perfect for small areas. Not only do Luxury Vinyl floors now come in a wide variety of styles—so that the look of your vinyl floors can mimic the look of stone, ceramic, and hardwood—but also vinyl floors are an easy-to-maintain surface for cleaning and durability, and an ideal choice when it comes to withstanding water damage. Of course, hardwood and laminate can be nice options for small spaces, too.

Color Coordinated
Color choices in a small home are important. Most often, lighter floors create the illusion of more space, but if your heart is set on going with a darker floor, that can work, too. Just opt for a brighter the wall color in that case, as it will set up a nice contrast. And remember, also, that width creates the illusion of space, so always go with wider planks if you're choosing flooring that has seams. The less pattern there is on the flooring in your tiny home or small vacation home, the bigger the space will seem.

To Carpet or Not to Carpet
Like all things in life, including the choice of carpet in a small space, it's always best to go with your gut. So if carpet is your thing, go for it! That being said, most people in smaller homes recommend saving the carpet for only your cozy loft area where your bed is, if that's how your home is designed. Otherwise, carpet can be a drag to clean if it's the main –or only –flooring in your small space, since it's more likely to come in contact with your kitchen area, not to mention foot traffic through the main doorway. But if you take your shoes off at the door and are on friendly terms with your vacuum, why not have it? The most important thing in a small space is that you love your flooring.

Need More Help?
Choosing the right flooring and design flourishes for a small space can be a challenge—but it can also be really fun, too. Whether you're looking to make a flooring choice for your tiny home, upgrade the existing floors in your lake house, vacation home, or mobile home, or are just curious in general about how to tackle a small floor plan, be sure to talk to the experts at Flooring America about the options available to you. Browse all their great styles and price points, and let your small space come to life any way you choose.
Continue Reading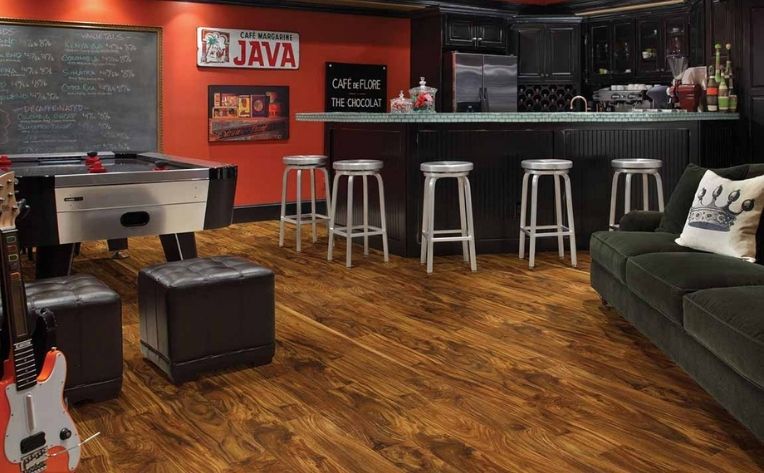 Jan 06, 2021
Let's be honest—the coolest houses back in the day were the ones with a game room. Whether it was a pool table, a foosball table, or just an awesome movie collection, a game room was where the best memories were made. The key to today's game room? The latest in flooring. And there are many options on the market for great game room floors.
Cool Carpet
Carpet can be a great fit for your game room or rec room, especially if you're going for a den-like vibe. Carpet is perennially cozy and welcoming, and it's the perfect choice for rooms where people of all ages—hello, kids' birthday parties!—will be running around barefoot or in their socks. Plus, Flooring America has plenty of options for durable, stain-proof carpets. Always a good thing when lots of eating, drinking, and entertaining are afoot.

Hardwood Habitat
Having hardwood floors in your game room is a fine choice if you're going for a more old-school, even glamorous, vibe for your game room. Maybe it's a more grown-up game room with a wet bar and vintage signs, or a family-friendly rec room with a pool table (or both!). But either way, easy-to-clean, elegant hardwood floors are a great place to start when you're envisioning the style of your game room.

Long-Lasting Luxury Vinyl
Luxury Vinyl or laminate can be two other great options for your game room. Luxury vinyl floors and laminate are both legitimate choices when you're looking for flooring options that will withstand wear and tear, and general foot traffic—two things bound to happen in a well-loved game room! Plus, if you're looking for a space for lots of festive meals, both of these options are very easy to maintain and clean.

Need Help with Your Game Room?
As many of us spend more time indoors, having a room in the house where kids can play games, and everyone can relax and let loose a little, is a wonderful thing to have. So, no matter what your style or vision is for your own family's game room, be sure to talk to the experts at your local Flooring America about the best choices for the game room-perfect floor. Then get going on pulling together your relaxing and fun rec room, and let the good times roll.
Continue Reading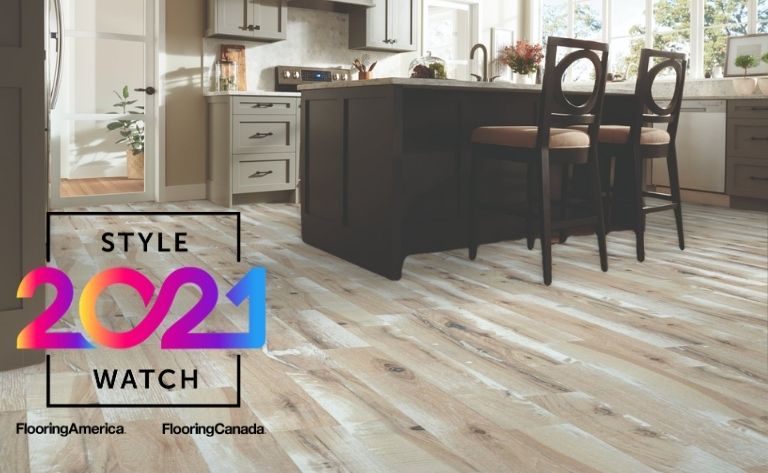 Dec 30, 2020
This New Year, we're all looking for a fresh start –and what better way to signify new beginnings than with a brand new floor?
Maybe you're looking to cleanse your 2020 palette by investing in brand new hardwood for your family room or you've finally decided to switch out the peeling laminate in your kitchen with a stunning luxury vinyl tile.
Lucky for you, our experts here at Flooring America have an inside scoop on what floors will be on this year's style watch. You won't want to miss out on these 2021 floor trends…
Grained Hardwood
This season, grained hardwood will be all the rage, with its bold texture elevating the status of any room in the house.
Floorcraft Heritage's Hazelbaker Sliced Hickory White will make the perfect hardwood for your home, specifically the Satori styled planks which feature white weathered streaks and add a sense of history and character to your décor.
If you're looking to install hardwood in the more accident-prone areas of your home, try Aquadura's Oceana Estate Oak in Upland. This darker oak is designed with genuine, wire-brushed oak hardwood veneer made to elevate any room it's installed.

Wide-Plank Luxury Vinyl
The convenience of luxury vinyl with its waterproof, kid proof and pet proof elements makes it a great choice for every lifestyle.
Luxury vinyl will continue to trend into 2021 with a focus on wide-planks and Galvanite's Paramount Plank in Scree is the perfect on-trend LVP to install in your home. Featuring the authentic look of real wood with stunning detail, this Paramount Plank comes embossed in register and its wide plank showcases a light grey-infused hue.
If you're looking for a darker shade of luxury vinyl in wide plank, try your hand at Down's H20 Millbourne in Moss. This is another trendy choice with its aged-look of genuine reclaimed barnwood boasting natural brown hues.

Natural, Casual Carpet
2021 will be the year of casual carpet, beginning with all things natural and soft.
Looking to add a bit of color to your living room? Try Innovia Touch's Hedon Plus in Soft Sage where silky smooth texture meets a soft natural green to bring in a bit of nature. The best part of this carpet is that it's got built-in stain resistance designed to handle your family's toughest spills.
Another stylish carpet choice is Resista 3.0's Swagger in Pennicott featuring a multi-tonal, striated patterning influenced by nature.
Resista 3.0's Life of the Party in Corporate is also trending this year with its loop-cut-loop construction designed to complement any room in your home.
If you're looking for an elegant patterned carpet to spruce up your more formal rooms, upgrade with Tigressa Cherish's Why Me in Wind Swept as its satiny smooth texture is perfect to sink your feet into. This green-rated carpet is perfectly suited to enhance your décor scheme with its beautiful patterning.

Waterproof Tile and Laminate
Last but not least, waterproof tile and laminate are sure to make a big splash in 2021. As we continue to stay at home and adapt to work-from-home life, convenience is key to a functional home.
Floorcraft Maysville's Ashgrove Oak in Granite gives you the best of both worlds with the beauty of a real-oak floor in affordable laminate wide-plank style. Featuring a deep-grained look with a matte-finish, this fade and stain resistant flooring is sure to make a fashionable floor for your home office.
Natural stone looks are also in and Flooring America has you covered with Floorcraft's Stone Look in Tower White RV60. This stone-look tile is perfect for if you've always wanted to try a natural stone floor but were worried about the hassle of maintenance –the RevoTile durability is unmatched. With an easy click-together installation system, this sophisticated limestone-look tile can be installed in your home in almost no time.

Need Help to Upgrade Your Flooring?
Say goodbye to 2020 and hello to 2021 by upgrading your floors with one of these trending styles. Don't forget to contact your local Flooring America today so you can start living on your beautiful new floors.
Continue Reading