Floor Care and Cleaning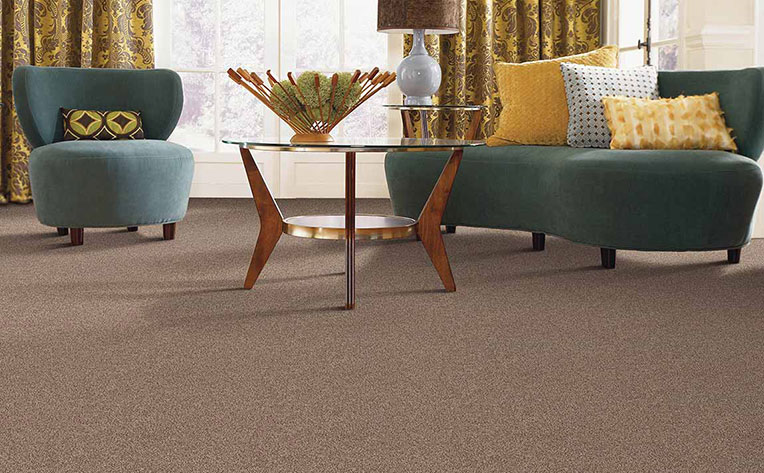 Feb 19, 2019
You've finally decided to take the plunge and treat yourself (and your home) to a brand new floor. Maybe you've gone for the hardwood you've always dreamed of in the dining room, or maybe you're refreshing up the carpet in your much-loved family room. Perhaps you're giving your home a total flooring makeover. It's an exciting time, but how are you supposed to put a new floor in without moving your whole family out?
What to Do with Furniture When Getting New Flooring
Furniture and belongings must be out of the way in order for your new flooring to be installed. Exactly what you choose to do with your furniture will depend on several factors. You can start to formulate a plan by asking yourself a few questions:
How big is your new flooring project?
Do you plan to get new flooring in just one room or the whole house? If you just need to temporarily shift a small kitchenette table and two chairs to a balcony, that's one thing. However, if you need to think about all the furniture in every room in your home, that's another.
How long will installation take?
You'll also need to consider the time frame for the installation. If you're on a tight schedule and need your furniture out fast that might change your game plan.
How big is your home?
If you have several spare rooms and a two car garage, you have more options to shift your furniture than if you live in a studio apartment in midtown.
What's your budget?
When it comes to moving (and storing) furniture, it's generally a choice between money and muscle. Can you carry a couch by yourself or with a buddy? Can you afford to pay someone else to do it? Or do you have funds to temporarily move it to a storage unit?
Will flooring installers move furniture?
Some companies may include furniture moving in their quote, although it's not a standard. If you do have this option, it can save you time (and maybe a sore back!). However, it may increase the total cost of your installation. Even with furniture removal included, you'll still need to take some time to remove personal items. Don't forget to empty your closets, cabinets and drawers before moving furniture.
Dealing with Furniture During Installation
Once you have the answers to those questions, you will probably have enough information to choose between these three main strategies for dealing with your furniture while your new flooring is installed:
Musical Chairs
Simply, move your furniture to another room while your new flooring is being installed. If you're having multiple rooms refloored, it may mean a lot of moving and carrying from room to room. It's hard work, but it doesn't cost a dime -- and your beloved armchair never has to leave the house.
Garage or Shed Storage
This option only works if you have outdoor storage space. A shed or garage can be a makeshift home for your furniture while you're putting in a new floor. However, you must be confident that the facilities are waterproof and secure to avoid damage to your furnishings. Otherwise, this is an extremely convenient option.
Short-Term Storage
Renting a storage unit for a full month may be overkill for a small flooring project, but it can make life a lot easier. This rings especially true if you live in tight quarters or if you're flooring more than one space in your house. Rented storage is convenient, safe, and secure. No constant shuffling of chairs and tables or tripping over furniture awkwardly crammed into the wrong room. If you really want to give yourself a break, you can also hire someone to move it there.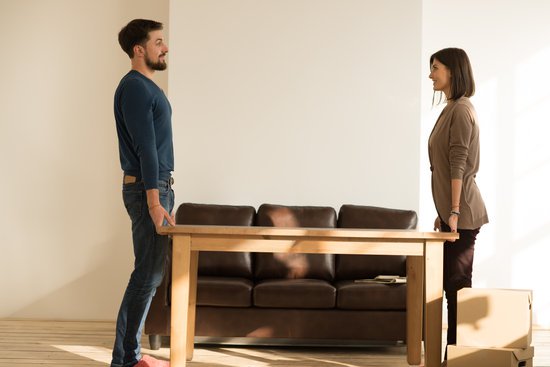 Preparing Your Floor for Hardwood Installation
Once your furniture is out of the way, there are a few steps you can take to ensure a smooth and seamless installation:
Before you get started, remove baseboards and door frames. This will make it much easier for your installation team to get a perfect fit. No matter what kind of flooring you currently have, a thorough vacuuming will make the rest of the job even easier.
Ask your installers ahead of time whether they'll be the ones removing your old flooring or if the job falls to you. If not, you may have a big job ahead of you: there can be some interesting surprises lurking under your old flooring. Multiple layers of carpet or vinyl can be difficult to move and are generally a lot heavier than they look!
Once the old flooring has been taken out, you'll need to ensure that the subfloor is level and in good condition before installation begins. Again, an experienced hardwood flooring installation specialist can take care of this for you to ensure a perfectly smooth and level finish on your new floor.
For more handy tips, check out our hardwood flooring installation guide.
How to Prepare for Carpet Installation
The prep work for a new carpet is quite similar to the process for installing hardwood; however, there are a few differences.
Once you've moved your furniture out, you generally need to get rid of the old flooring before your beautiful new carpet can be installed. For some helpful tips on getting rid of your existing carpeting for a fresh start, visit our wall-to-wall carpeting installation guide.
If you currently have wood or vinyl flooring, you may be able to lay the carpet over your existing flooring instead of tearing it out. However, it's best to consult with your installation company about what options are available to you and what's best for you and your new carpet.
Tips to Prep Your Home Before Your Floor Installation
Here are a few more tips to keep in mind before you put down your new flooring:
Finish any home remodeling tasks.

One of the best things you can do before you install a new floor is to complete any other remodeling jobs in the room first. Whether it's a fresh coat of paint, new wallpaper, or general repairs, wrapping up these projects in advance will help protect your beautiful new floor from damage.
Large appliance maintenance

. If new flooring is going into a room with large appliances that may need to be rewired before moving, be sure to contact an electrician well in advance of your floor installation appointment. In case your appliances need to be moved, there's less worry about a heavy piece of machinery scuffing up old floors before you install your new ones.
Stock up on tarps and masking tape.

If you anticipate a lot of sanding, you can minimize the spread of dust throughout the house by closing doors and covering them with sheets of plastic, tarps, and masking tape. Hardwood floors often require some sanding during the installation process. Similarly, if your subfloor needs a lot of work before carpet installation, your installation team may need to even out your floor so that it's level. Having these simple items on-hand can make cleanup less intensive after your install.



Be mindful of your pets.

You'll also want to consider finding your furry friends some alternate accommodation during installation. The disruption of strangers carrying large objects in and out of rooms, strange smells and sounds can be upsetting to cats or dogs. Worse yet, open doors can be an invitation to go AWOL. If you own birds or small animals such as rodents, be aware that they can have very sensitive respiratory systems. Check with your vet before installation whether they could be at risk from installation-related dust or fumes and make a plan to have a trusted friend or relative care for them for a few days until the (literal) dust settles.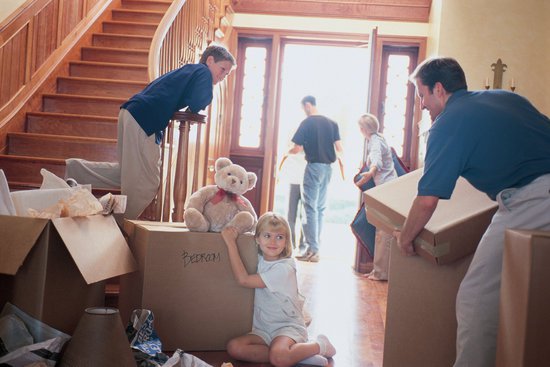 After Your Flooring Installation
Can you put furniture on newly installed hardwood floors?
When your new engineered hardwood floors are installed, you'll be excited to add your furniture and decorate, but it's best to wait a day or two to put furniture on newly installed hardwood floors. When you do place furniture on your floors, you'll want to make sure that you place protective pads on all wooden and metal furniture legs. Remember to lift furniture and place lightly on your floors instead of dragging or pushing furniture into place to avoid scratches on your new floors.
How long before you can put furniture on new hardwood floors?
We recommend waiting at least 24 hours before stepping on the floor and even then, only wearing socks on the hardwood. Wait a total of four days before moving your furniture back to give the flooring enough time to set.
Furniture Tips When Getting New Floors
We hope these tips help make it easier to plan ahead for installing new flooring. If you're thinking about sprucing up your home and adding a fresh flooring element, request a free room measurement! Get an expert estimate by contacting your local Flooring America location to find out just how much flooring you'll need to better pin down your project's budget.
Continue Reading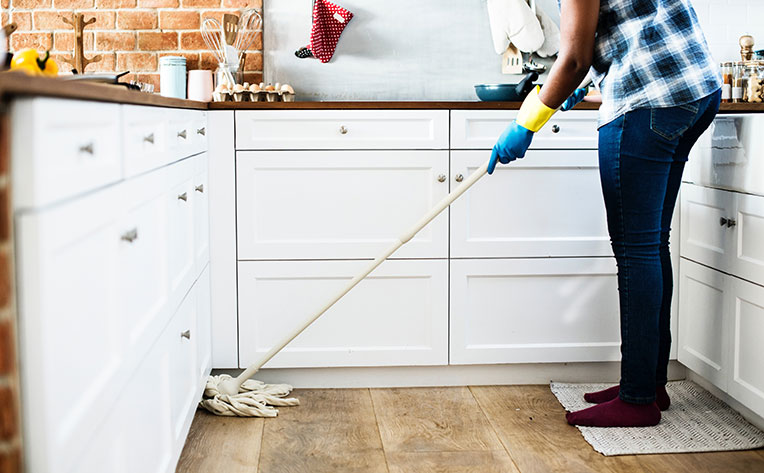 Nov 12, 2018
The birds are chirping, grass is growing, and winter is making its final farewell, it's finally spring! It's time to store away those winter boots, the same winter boots that have been walking all over your beautiful floors all season long through the long, dirty, cold, and unforgiving months of winter. Winter not only pummels the outdoors, but mud, snow, and salt is tracked all over your home, leaving a mess on your floors. With spring comes everyone's favorite spring time activity, spring cleaning. Here are some spring cleanings tips to get your floors back in tip-top shape.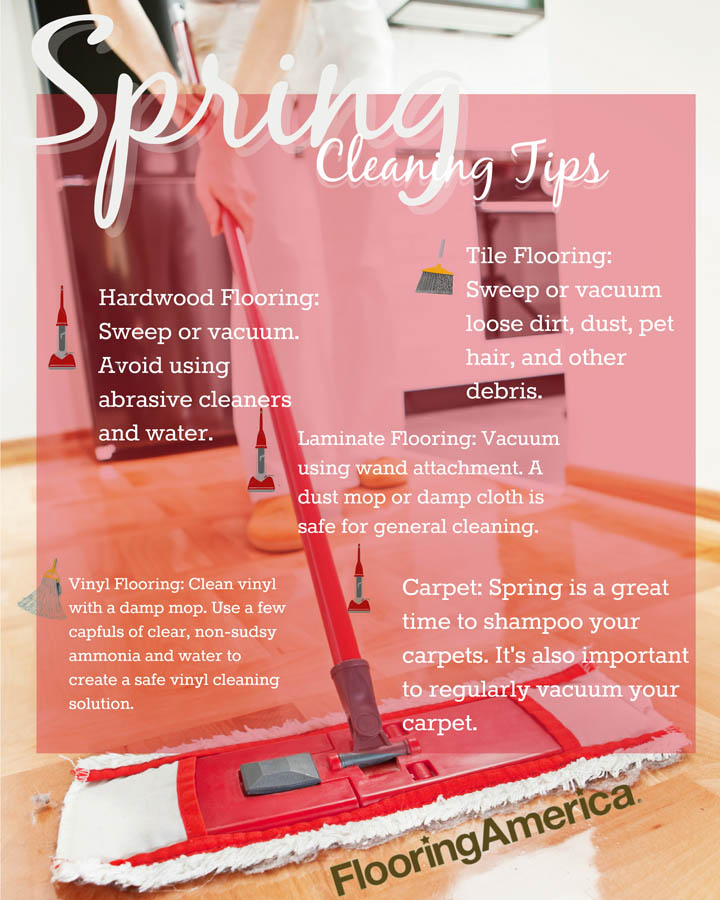 Spring Cleaning Tips for Your Flooring
Tile Flooring
When it comes to tile flooring, the first step to cleaning them is to sweep or vacuum loose dirt, dust, pet hair, and other debris. Ceramic tiles only need warm water to properly clean them, but you can also seek out a manufacturer recommended cleaner. It's sometimes best to avoid using a sponge mop as a mop can push dirt into the grout tracks of the flow.
Hardwood Flooring
Hardwood flooring can be cleaned by sweeping or vacuuming. It's important to never use abrasive cleaning products on your hardwood floor to avoid scratching and gouging. Check with the manufacturer of your hardwood floor for recommended cleaners. For more general hardwood flooring care, check out our Flooring Guide.
Vinyl Flooring
Vinyl flooring can be cleaned by occasional mopping. It is recommended to find a manufacturer's recommended cleaner to remove dirt built up. A few capfuls of clear, non-sudsy ammonia and water is a safe cleaning solution that you can use when spring cleaning vinyl flooring.
Laminate Flooring
When cleaning laminate floors, it's best to vacuum the floor using the wand attachment. Use a dust mop or damp cloth for general cleaning. It's important to wipe up wet areas an allow them to properly dry, as laminate flooring can be extra slippery when being cleaned. If winter has left traces of salt on your floor, use a damp cloth to wipe the stain off.
Carpet
Spring is often the best time to shampoo your carpets. It's important to hire a professional service if you're unsure of proper carpet cleaning techniques. Vacuuming is also extremely important to help remove dirt and grime that may have become trapped in your carpet's fibers.
When you're ready to spring clean your floors, don't forget you can reach out to Flooring America for any questions regarding recommended cleaning products.
Continue Reading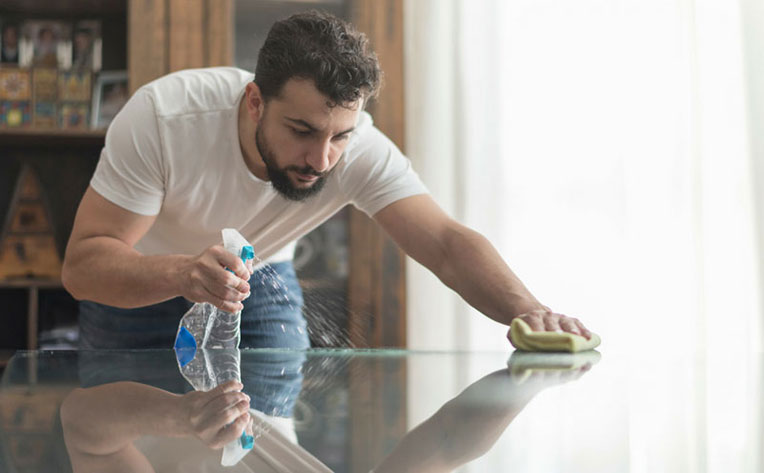 Jun 21, 2018
There's nothing better than when your home renovation project is complete. The noise is gone, the workers have left, and you can finally use your space again. Unfortunately the construction dust is not gone, leaving you with the task of cleaning up your space. Lucky for you we are here to help you through the process of how to clean after renovation so you can enjoy your remodel.
How to Clean After A Remodel Project
Whether big or small, any type of home renovation project is going to require you to do a bit of cleaning before you dive back into your normal daily routine. Construction dust will fall anywhere and everywhere, and since it can be harmful to your family and pets, it's incredibly important to deep clean your home as soon as possible.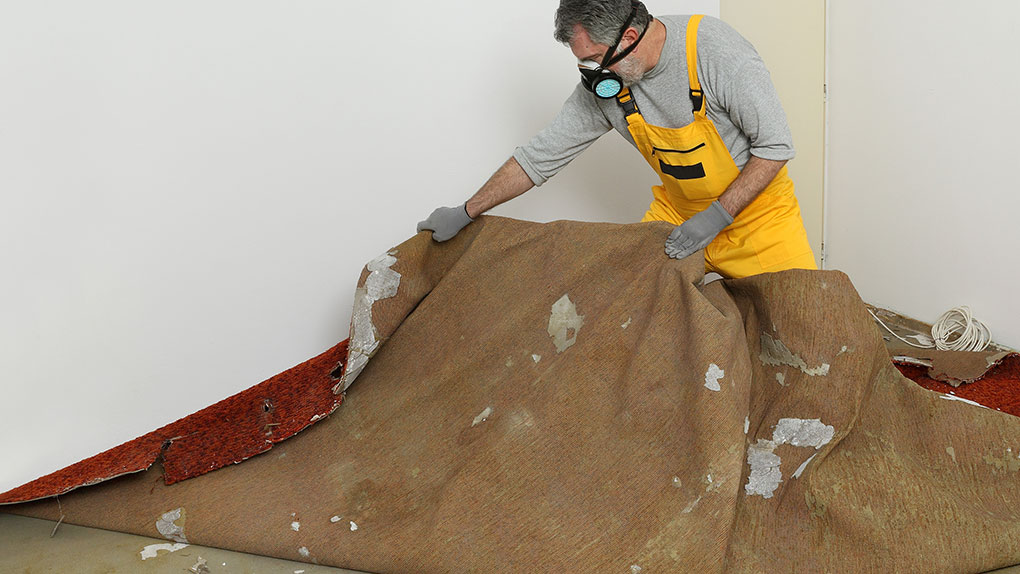 What Post Remodel Tools Will You Need?
Depending on the area of your home that you renovated, you may or may not need all of these tools, but you'll want to have on hand:
Rubber gloves
Protective eyewear
Face mask
Vacuum
Mop and/or broom
Mop Buckets
Trash bags
Cleaning solution
Cloths
Dust pans
Ladder/Step-Ladder
What Steps Should You Follow For Post-Remodel Cleaning?
No matter what room you remodeled, you should always start with wiping down your walls, molding, and hard surfaces. The safest way to clean your walls will be by dry dusting. Dust collects everywhere, so you will want to make sure that you don't forget to clean the molding and baseboards.
Once your walls have been cleaned, the next step is to clean your hard surfaces from the top down. Clean your countertops, the interiors and exteriors of cabinetry, handles, knobs, doors, and hardware. Don't forget to tackle any lighting fixtures, fan blades, blinds, curtains, vents, and ducts. Nothing is off limits for cleaning after a home renovation. A good rule of thumb is if it's in your home, clean it.
At this point all surfaces should be clean, and ultimately, more dust and debris will have collected on your floors, which is why your floors should be cleaned last.
For hard surface flooring:
To help eliminate fine particles of dirt and grit that can act like sandpaper and will scratch any floor, vacuum or sweep.
Do not vacuum with a beater bar unless the beater bar is switched off.
Use a dust mop to remove any remaining particles.
For carpet:
Vacuum regularly to avoid any dust and dirt particles from wearing on your carpet.
Call a professional carpet cleaner to ensure all fine dust and dirt particles are removed.
How to Remain Safe during Your Remodel Cleanup
Always make sure that you are wearing a face mask, as the dust particles can be dangerous. If you are standing on a ladder or platform to reach high areas, make sure to have someone nearby to keep you steady. Lastly, be sure that large pieces of debris, nails, and tools are removed and properly stored away.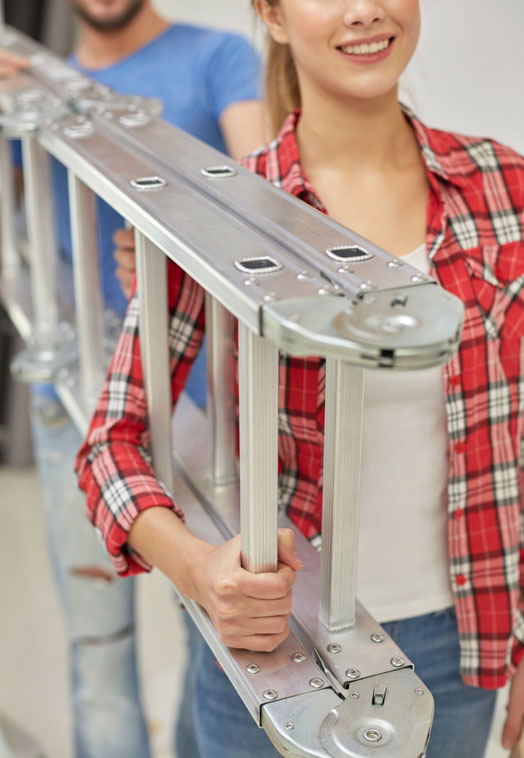 Now, sit back, relax, and enjoy your beautiful new space.
For more information on flooring, visit our different flooring options and browse luxury vinyl, hardwood, and more for your next flooring project
Continue Reading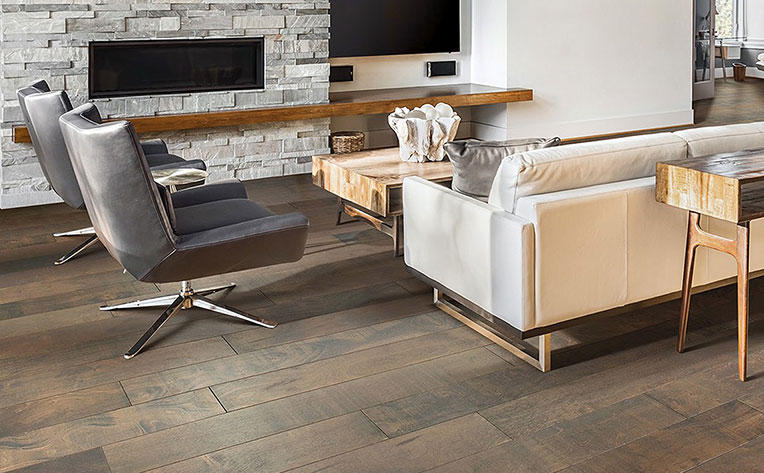 Apr 16, 2018
If you're in the market for new hardwood floors, you might face the decision of solid hardwood vs. engineered hardwood. Like any flooring product, both have their pros and cons, but when it comes to matters of the home, these will be specific to each individual household as you take into account budget, lifestyle, and needs.
How to Assess Those Gaps in Your Hardwood Flooring
Hardwood floors are a big investment, so it's important to factor in the possibility that over time, your hardwood might experience gaps in between the planks.
Why Does Your Hardwood Floor Have Gaps?
Gaps in hardwood floors are a common occurrence over the course of a wood's life. As the weather and seasons change, hardwood is susceptible to expanding and contracting from heat, causing gaps. If your floors have been exposed to water-damage, boards are more likely to form gaps in between the planks as the wood shrinks when it has dried out.
The Solution for Preventing Hardwood Floor Gaps: Engineered Hardwood
Hardwood floors in the home are sought out by many homeowners, but to combat the possibility of gaps developing in the floor, engineered hardwood is a great alternative. This type of flooring can reduce gaps between planks, allowing the layers of plywood to shift and move more easily when adjusting to humidity changes.
How to Find the Right Hardwood Floor for Your Home
If you decide to have hardwood floors installed, it is important to have your installer perform a humidity level test and to acclimate the hardwood to your home. This will be incredibly important if you live in a humid area, as it can cause warping, bowing, splitting, and gaps. By measuring your home's humidity levels, your installer will be able to recommend the best floor for your home. Your hardwood will also have to acclimate to your home's humidity and temperature, which means that your new flooring has to rest inside your home for up to a week and a half before it can be installed.
For more information on our beautiful and reliable hardwood selection, visit our hardwood flooring page!
Continue Reading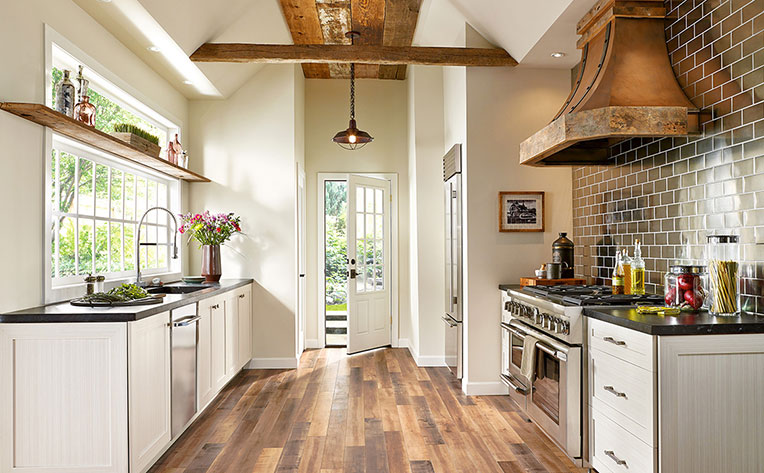 Feb 09, 2018
When it comes time to choose flooring for your kitchen, one of the most important first steps to take is to consider the function of the room and how you use it.
Do you enjoy cooking?
Do you host a lot of parties?
Do you have kids or pets running around your house?
If you can answer yes to any of these, it will be important that your kitchen floors be able to withstand spills, heavy foot traffic, and dropped dishes.
With that in mind, luxury vinyl, laminate, and tile are all great options, but it will be your lifestyle needs and personal preferences which will help in your decision.

What is the Best Material for Your Kitchen Floor?
Make sure that you keep function and durability a top priority in the decision making process.
Luxury vinyl is ideal for those prone to making a mess in the kitchen. It's durable, holds up to scratches, and it is waterproof, making it one of the best flooring options. Vinyl flooring's protective top layer allows for ease of maintenance and makes clean-up a breeze.
Laminate is a great option for a kitchen that gets a lot of love, as it has 4 layers that will absorb heavy foot traffic and protects against stains, burns, and spills. It is affordable, easy to install, and comes in a variety of styles, making it a great option too.
Lastly, tile is another solid choice for your kitchen. It's scratch resistant and incredibly easy to clean, but it is also very cold and does not have the softest cushioning to allow for comfort when standing for long periods of time.
Which Kitchen Flooring is the Most Durable?
Tile will be the most durable flooring choice due to its long wearing durability, ease of maintenance, and resistance to moisture. It's resistant to scratches, so it's great in those moments when pots are dropped.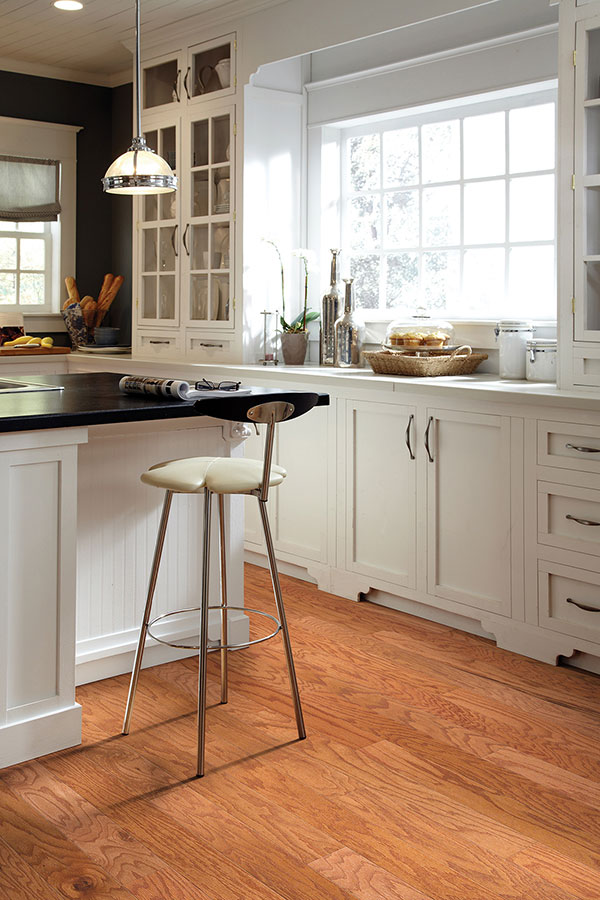 If new kitchen floors are in your future, be sure to stop by your local Flooring America store and let our flooring experts show you the best flooring options and discuss the installation process.
Continue Reading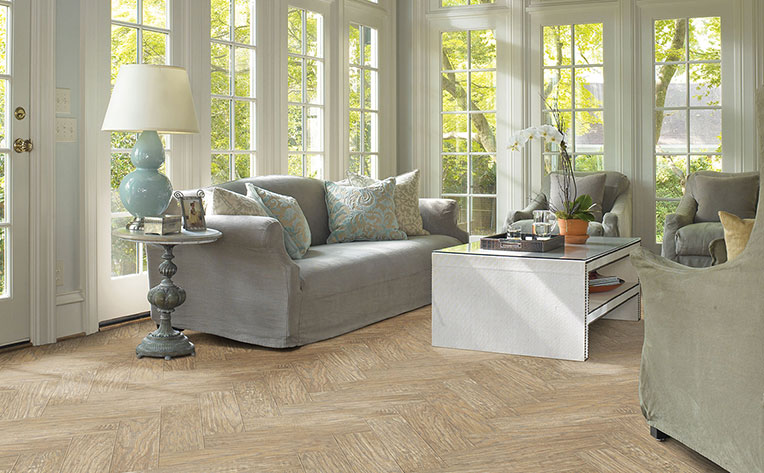 Feb 01, 2018
With its ability to look just like hardwood, ceramic, or stone, laminate is a great flooring option for those high traffic areas in your home. Laminate is incredibly durable and easy to maintain, however just like any type of flooring, it does require regular cleaning.
Can You Really Clean Your Laminate Floors with Vinegar?

Vinegar can be used to clean laminate flooring and is great for bringing the shine back to your floors. To create your cleaning solution, use 3 parts water to 1 part vinegar. Spray the solution in small areas at a time, and clean with a damp cloth or mop. Once finished, dry the laminate and your floors will shine like new!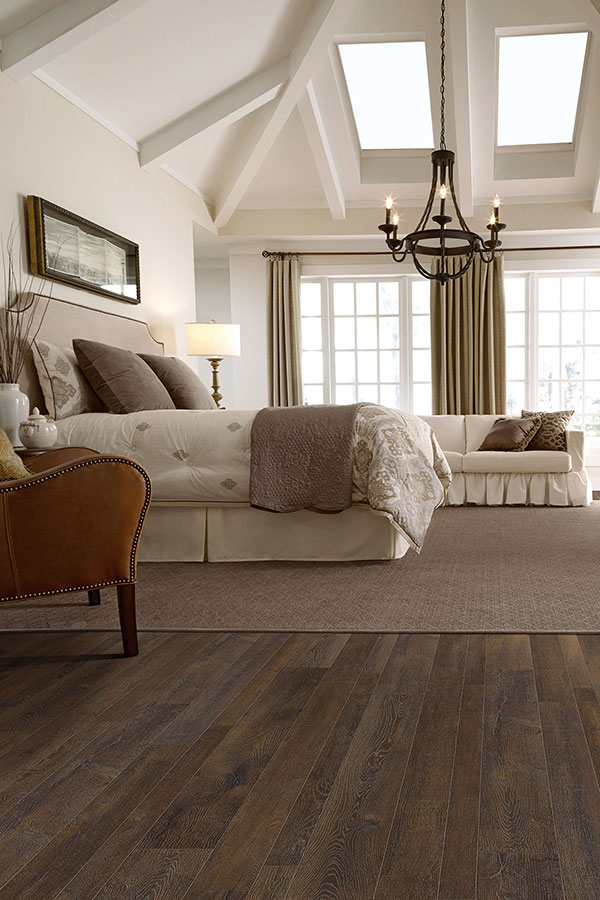 Tips for Washing Laminate Floors

For general laminate cleaning, we recommend using a dust mop or a damp mop. To prevent dirt and grit from scratching the laminate, vacuuming and sweeping daily is encouraged.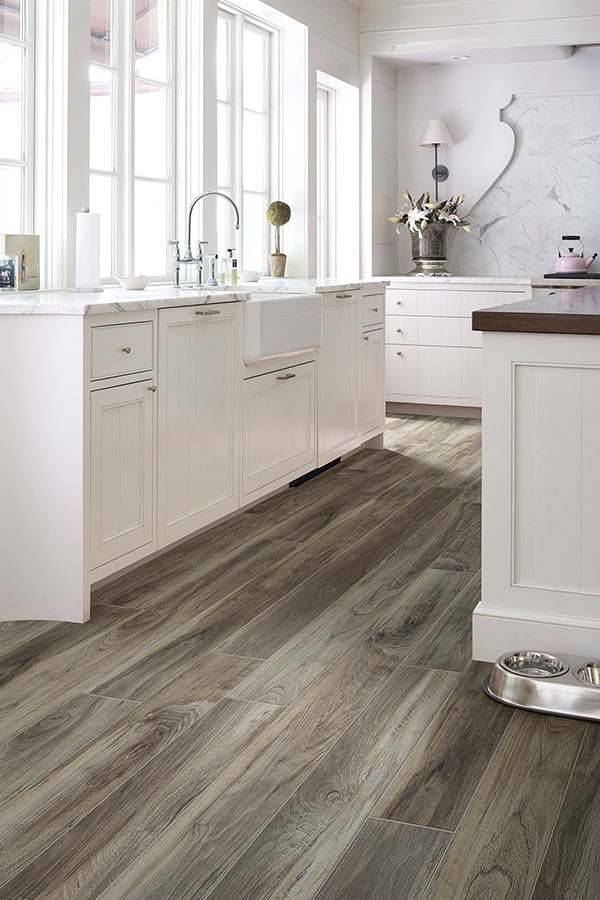 How to Prevent Damage to your Laminate Floors
To prevent damage, it's encouraged to not walk on the floor in spiked shoes or heels. Place doormats at every entrance to keep sand, dirt, and grit from scratching your floor. And lastly, do not use soap, detergent based cleaners, wax-based products, any type of polish, or a steam cleaner.
Check out our hard surface floor care guide for more floor cleaning tips!
Continue Reading